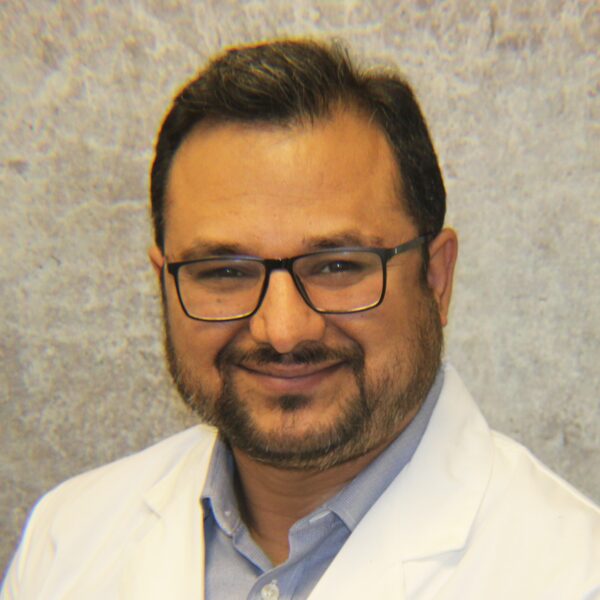 Office Hours
The Villages
About the Doctor
Dr. Usman Bajwa is a highly skilled and compassionate physician dedicated to providing exceptional medical care to his patients. With an unwavering commitment to excellence, Dr. Bajwa has established himself as a respected figure in the field of healthcare.
Dr. Bajwa obtained his medical degree from Punjab Medical College.  Passionate about internal medicine, he went on to complete his residency training at Oakhill Hospital in Brooksville, Florida, honing his clinical skills and expanding his knowledge in diagnosing and managing a wide range of medical conditions.
With a focus on patient-centered care, Dr. Bajwa believes in building strong relationships with his patients, fostering an environment of trust and open communication. He takes the time to listen to his patients' concerns, thoroughly explains their diagnoses, and involves them in developing personalized treatment plans.
As a board-certified physician, Dr. Bajwa stays up-to-date with the latest advancements in the medical field. He is a strong advocate for evidence-based medicine and incorporates cutting-edge research and technology into his practice. Driven by a deep commitment to his patients' well-being, he continually seeks to enhance his medical expertise through continuing education and professional development.
Dr. Bajwa's areas of expertise include the diagnosis and management of complex medical conditions such as cardiovascular diseases, diabetes, and hypertension. He is highly skilled in performing comprehensive physical examinations, interpreting diagnostic tests, and developing tailored treatment plans that address the unique needs of each patient.
With his warm and compassionate demeanor, Dr. Usman Bajwa creates a welcoming and supportive environment for his patients. His commitment to delivering exceptional care, combined with his extensive medical expertise, makes him a trusted and valued physician in the community.