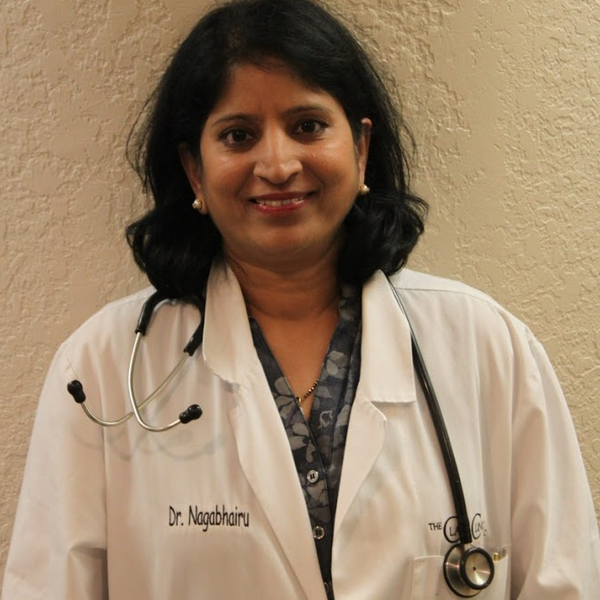 About the Doctor
Specialty of Training:    Family Medicine Specialist
Medical School:
Guntur Medical College, Nagarjuna University, India
Degree: Medical Doctor
Training Completed:
Rotatory Medical Internship, Government General Hospital, Guntur, India
Med/Peds Combined Residency Program Residency Program, St. Joseph Mercy Hospital, Michigan, USA
Family Medicine Residency Program, Southern New Mexico, USA
ECFMG Certified – Educational Commission of Foreign Medical Graduates
Board Certified in Family Medicine
Position:  Family Medicine Physician – Aegis Medical Group
Languages Spoken: English and Telugo
Getting Personal:
Dr. Nagabhairu was born in India. She graduated as a Medical Doctor in her native country and served the community there before coming to the United States. She trained in residency programs in Med/Peds combined residency program and Family Medicine. Dr. Nagabhairu is Board Certified by the American Academy of Family Physicians since the year 2001.  Physician has an extensive experience in Family Medicine and patient care. She is married to physician-specialist Dr. Lal Nagabhairu and they reside in Florida with their children.